Headshots Phoenix Photographer
How do you ensure your next headshot brings your authentic personality to life? You can relax, it is easy. In fact, our headshots are simple, fun and effective. Just call (480) 201-7204 now for your free consultation with Duane Furlong or read on further. You will get helpful tips on securing the best headshot session ever.
An Expert Photographer for You
You try to locate a professional image photographer but end up with a laundry list of photographers and headshot businesses. Furthermore, they all seem to look alike and produce similar mid-grade quality images. How do you compare them effectively and select the best value for your investment? Do you know if you will be relaxed in front of the camera and feel comfortable? Most importantly, will you choose the best Phoenix headshot photographer for your needs? Finally, what level of experience and passion must be present. We provides professional headshot and corporate event photography services.
Duane Furlong Studios provides the most  best headshot experience for your needs. Especially if you are looking for business headshots.  In addition, the studio is a short, conveniently drive from North Gateway, Ahwatukee Foothills, Encanto, Camelback East, Deer Valley, Paradise Valley, Desert View and other Phoenix AZ neighborhoods.
Are you still deciding who to choose as your corporate headshot photographer? Please continue reading below for additional information on why you need a professional headshot. And finally, making the best professional headshot selection for you.
Benefits of Professional Phoenix Headshots
Having a professional headshot brings to light your professionalism and character.  Also, we will show that you are approachable and potential clients, investors, collaborators, that don't know you personally will be more likely to agree to that first meeting.
Your Current Image for your business headshots
Your business headshots is the introduction, so you want to make sure it's current. In fact, dated professional headshots can send a message of poor work ethic and low confidence. Does your headshot include other people? Is it connecting with people? Furthermore, people feel disconnected from you upon first meeting if your appearance is older or different from your profile image. If your headshot is blurry, is an awkward crop from a group photo, we can help.
Shows Your Value for your personal brand
Having a professional headshot is a great investment in yourself and your career. Similarly, your headshot is your introduction. It gives people an idea of your personality before they meet you. Our business headshots make you stand out from the crowd. Ultimately, Recruiters, potential employers, clients, and important contacts will take a closer look if you have a professional image. It will set you apart from your competitors. A professional image is your best chance to make an instant and positive impact, don't waste it.
What to Look for in a Phoenix AZ Headshots
To get the best professional headshot for your investment, here are some key items to assist your search. These tips will help you get the head shots that you are looking for.
Headshots as Primary Focus
Make sure that headshot photography is their primary business. The highest quality Phoenix headshots photographer only shoots these types of photos. These photographers have the most experience and focus. With this focus, your opportunity to present your best look is big. Lastly, make sure you feel comfortable.
Check Website for Style
Make sure you review other business headshots photographers websites for samples of work to confirm that it matches your style. Spending a little time looking at portfolios with help you get the image you are looking for.
Phoenix Headshots Reviews
It is very important to read reviews. In fact, deep inside a rating may be a poor experience that you can relate to. What others say about their experience and quality of images matters.
Talk to the Photographer
Be sure to call a few headshots businesses. Most importantly, speak directly with the photographer and get a sense of their personality. Trust your gut. Make sure they answer all your questions prior to the headshot session. Specifically, what to expect, pricing, wardrobe suggestions etc. You will make the best decision when you speak to the photographer first.
Headshots in Phoenix That Get Results
If it's been a few years since your last image update, it's definitely time for you to start thinking updating your digital first-impression with an expert Phoenix headshots photographer.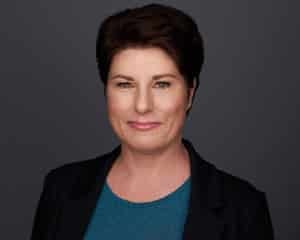 Corporate Business Headshots
Some employers today are reviewing social media profiles of potential job applicants to see if they are the right fit to work with them. Specifically, not having a professional headshot could be a detriment and put you at the bottom of the pile for their business.  Our corporate headshots will surely put you at the top!
Phoenix Headshots on Location
Don't have the time to send your management people to my studio? Let me come to you and I will set up my mobile studio in an office of your choice. I will provide you corporate headshots for your website, social media platforms, or printed. Having on-location headshots completed will save time and money while providing you a consistent style. Our corporate headshots work great for badges as well.
Unique and Stylish Headshots
Wanting a stylish look? Are you an actor or model? Are you ready to get in front of casting directors and agents with your unique look? Let's blow up your personal brand and acting career by creating a stylish headshot. Most importantly, having many unique headshots shows your range so you will get you call backs!
Look Your Best for Your Phoenix Headshots Session
Confidence matters most to capture your best image. After this, your outfit ensures that your professional headshots are the best you have ever taken. Your headshot outfit is meant to uplift and represents you, so it's important to wear something that you truly feel comfortable in, so people see it. Prioritize authenticity and choose a color that you like, even if it technically breaks a few color theory rules. You want your outfit to communicate some of your personality.
With that in mind, you may want to choose colors that accentuate and highlight your natural features for your headshots. If you have a warm complexion, you can bring out the copper or pink-tinged rosiness of your skin with off-white, olive green, red, or brown. Cobalt blue, charcoal grey, crisp white, and dark berry colors are perfect for cool complexions with blue undertones. Headshots are best when wearing colors that highlight your natural look.
Talented headshot photographers can adjust lighting and exposure to enhance any outfit. You should never feel overshadowed by your wardrobe or color choice. However, it's also important to consider how your top will look under studio lights and fit against the background during the photo shoot. People will search for you, so make sure you look like you are ready for business!
Duane's Clothing Color Pro Tips
Avoid extreme, highly saturated colors that take attention away from you, like neon yellow and cherry red.
Pastel colors and sheer fabrics may look more washed out or lose their subtle color in photos.
Neutrals are always a great option, but super dark colors may get lost and blend into the dark backdrop behind you.
Opposing colors look great in person, but it doesn't always translate on camera for headshots. Layer your look with items on the same side of the color wheel. Navy pairs well with royal blue and ivory are the perfect neutral for pink.
Deep colors and rich jewel tones always pop on camera. Plus, they look great on every skin tone.
Once you've settled on a specific color, it's best to bring a few different variations to your headshots session. For example, if you want to wear purple, consider bringing light purple, lavender, and dark plum tops to your session. We have the best professional headshots around!
With Duane Furlong Studios, it's easy to get new headshots that convey the right image. Plan your outfit and find the perfect fit.
The Effective Phoenix Headshots Process
Duane uses a streamlined process to save you time and ensure that you have the best experience in a photography studio ever.
Pre-Session Process
Book your headshot photography meeting on the Pricing page by clicking "Check the Schedule". Otherwise, use the chat feature or call Duane directly at (480) 201-7204 to schedule your appointment.
Once you schedule your session you will receive 2 emails. The first is your Receipt. The second email is Tips & Tricks to prepare for your session.
One or two days before your session, you will receive another email that reviews what to expect at the session. Furthermore, this includes wardrobe and makeup suggestions. Also included are a few short videos to help you prepare for your Phoenix headshots session.
Bring several outfits to ensure that you get a variety of images to choose from.
During Session Process
When you arrive, Duane will greet you and guide you step-by-step through the process.
Once you are relaxed and your authentic self appears, it is time to shoot. In fact, this is the fun part. Be yourself and your image will be amazing!
You will review your pictures together in real time. Therefore, you adjust the look and provide feedback to your headshot photographers immediately.
After the pictures are taken Duane will assist in narrowing down your images. Together you will choose the right images.
You will feel no pressure at all. Most importantly, you will choose the professional photo you want to purchase. In the end, the final selection is yours alone.
Once images are selected and purchased, they will be touched and edited for final presentation. Finally, your amazing Phoenix headshots will be sent to you electronically.
COVID-19 Procedures Information
Duane wants you to get the perfect headshot in the safest environment possible in these times. In fact, the following precautions are taken before every appointment.
Session booking process is automated on-line with contactless payment.
Duane and staff will be wearing a mask per the City of Scottsdale emergency proclamation.
Clients are encouraged to wear their own mask upon entry and during image selection process.
Most importantly, our headshots photographer studio is wiped down after each use.
Hand sanitizer is always available to all guests.
Physical distancing is practiced during Phoenix headshots photographer sessions.
Preference of 2 people (Client and Duane) in the studio at one time. A third person will be allowed upon request. But, a maximum of 3 during the COVID-19 emergency.
Your safety is our number one priority. Together, we can be safe and produce an amazing headshots photographer image that will help your personal or career goals be achieved. Finally, thank you for your trust.